Tell something ab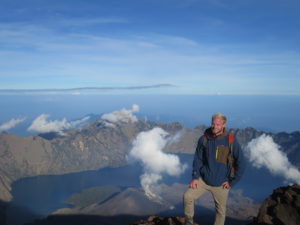 out yourself?
My name is Ron and I'm from the Netherlands. I did both my bachelor and master in Electrical Engineering at the University of Technology Eindhoven. During my master thesis I focused on the handling of occlusions in an object detection system using computer vision and machine learning, my resulting paper got published by SPIE. For the past two years I have been traveling through several countries and I didn't want to go back home, that's how I ended up in Nuremberg. Further hobbies are cooking (to be honest, mostly eating) and fitness.
Why did you apply to the ETN-FPI project?
I applied to this project, because it provides several good opportunities for me. I've always been interested in doing research and being part of such a big network allows us to motivate and assist each other. Thereby, I have the possibility to travel some more and get to know countries I've never visited before. This project will also help to extend my knowledge in the area of computer vision and hopefully my current experience will be of good help. I hope that I can develop myself even further and eventually will qualify for a PhD.
What kind of expectations do you have for your research project and network training?
I love the idea of being part of an international team. This way everybody can use ones own approach and background to tackle different problems. Everybody will have their own unique view and approach. Thereby we will get to know each other better and get to explore other countries. After all, not everything can be learned from a book. I'm certain we can teach each other a lot and we will have a good outcome, which will hopefully change the modern industry.
Ron Op het Veld is based at Fraunhofer IIS 2016-2019, and his research project "Algorithms for the conversion of image data acquired using sparse angular sampling into a dense lightfield" is linked to Work Package 1.