Tampere University of Technology – Coordinator

Participant role: Academic Beneficiary
Country: Finland
Project contact: Atanas Gotchev

Tampere University of Technology (TUT) conducts research in the fields of technology and architecture and provides higher education based on this research. The University combines a strong tradition of research in the fields of natural sciences and engineering with research related to industry and business. The University's leading-edge fields of research are signal processing, optics and photonics, intelligent machines, biomodelling and the built environment. The University is a sought-after partner for collaborative research and development projects and a fertile breeding ground for innovation and new research- and knowledge-based companies. TUT is one of Finland's most international universities. At TUT, there are about 10,500 undergraduate and postgraduate students, about 1500 of them are international students. TUT has a staff of 2,000 of which 150 are professors, and its total budget was about 155 M€ in year 2013. TUT is holder of the HR Excellence in Research Logo.

The Department of Signal Processing (DSP) is one of the world's prominent research organizations in the field, unifying signal processing algorithms with bioinformatics, telecommunications, and networked multimedia. The heart of DSP's expertise is a thorough knowledge of signal processing algorithms including transform-based and compression, audio, image and video analysis, computational imaging, and biomedical signal processing. More than 180 people work there. The faculty consists of about 25 people from which 10 are professors and four hold tenure track positions. The department is highly recognized internationally by its participation in numerous international projects and research actions.
Mid Sweden University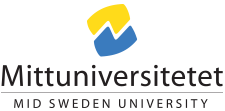 Participant role: Academic Beneficiary
Country: Sweden
Project contact: Mårten Sjöström, Roger Olsson

Mid Sweden University (MIUN) is one of the ten largest institutions of higher education in Sweden. MIUN offers about 550 courses and 45 undergraduate programmes. It has about 16000 registered students, 80 professors and over 240 PhD students. The STC Research Centre focuses on research related to industrial IT using sensor-based systems and communication services. The centre has research collaborations with a vast number of enterprises, Swedish authorities, and other universities.

The Realistic 3D Research Group (R3D) focuses on multidimensional signal processing and imaging: capture, processing, coding, and rendering of multidimensional information. R3D currently consists of seven persons: a professor, an adjunct professor, an assistant professor, two senior researcher, and two PhD students. Three PhDs and four Licentiates have graduated from the group.
University of Valencia

Participant role: Academic Beneficiary
Country: Spain
Project contact: Manuel Martinez-Corral, Genaro Saavedra

University of Valencia (UVEG) was founded in 1499 and consists of more than 3.000 researchers grouped in 92 Departments and 20 Research Units. Along with the human resources, the magnitude of its facilities and the available up-to-date instrumental equipment guarantee the quality of a vast scientific and technologic offer to the service of society. UVEG supports EU applications through the Office for European Research Projects (OPER). The UVEG has participated very actively not only in the EFPs (I to VII), but also in other European programmes: ERASMUS, SOCRATES, LEONARDO, INTAS, EQUAL, etc., having experience in the development and management of more than 300 European Projects. UVEG participated in 53 community actions financed under the FP6: Integrated Project, Network of Excellence, Specific Support Actions and Marie Curie Actions, amounting to € 10 million. At present the UVEG is participating in 73 projects financed under the FP7. UVEG is well recognized by the international rankings, such as Shanghai Ranking (World Top 100 Universities in Physics), or the University Ranking by Academic Performance –URAP (189th University in the World). More than 300 PhD theses are presented every year. UVEG has managed € 52 million in research budget in 2013.
Newcastle University

Participant role: Academic Beneficiary
Country: United Kingdom
Project contact: Jenny Read

Newcastle University (UNEW) is a world-class civic university with 17,000 undergraduate and 6000 postgraduate students, and is a member of the Russell Group, the association of leading research-intensive UK universities. The university has a large European Union research portfolio; in 2012/13 it attracted €160M in research funding grants. In the UK government's 2014 Research Excellence Framework assessment, the university was ranked 16th in the UK for global research power and 8th for research quality in Medical and Life Sciences. In the Unit of Assessment relevant for this project ("Psychology, Psychiatry & Neuroscience"), 87% of the research was assessed as world-leading or internationally excellent.
Christian-Albrecht-University Kiel
Participant role: Academic Beneficiary
Country: Germany
Project contact: Reinhard Koch, Sandro Esquivel


The Christian-Albrechts-University of Kiel (CAU), founded in 1665, is the only university in the State of Schleswig-Holstein which covers all major scientific and research fields. With currently over 24,000 (including 1800 international) students, the CAU is a medium-sized university. It is also a research-intensive university with about 800 doctoral researchers, over 200 post-doctoral researchers, 37 junior professors and more than 380 professors. Research activity takes place in eight faculties, which are further subdivided into more than 80 institutes and units. The CAU is a university of interconnecting and interactive academic cultures which are concentrated around four interdisciplinary and dynamically evolving research foci of great international relevance: "Kiel Nano Sciences", "Kiel Life Sciences", "Kiel Marine Sciences", and "Societal, Environmental, Cultural Change". Three of them are currently funded by the German Federal Ministry of Education and Research through its prestigious 'Excellence Initiative'. The CAU is particularly successful in attracting and managing European funding (including 9 ITNs). It is currently the largest recipients of FP7 funding in the State of Schleswig-Holstein. Through FP7, Erasmus Mundus and Interreg, the CAU participates in over 70 EU-funded research projects (incl. 10 as coordinator) with a total budget of over €25m. A dedicated Graduate Centre supports all doctoral researchers in matters relevant to their studies (career planning, funding opportunities and interdisciplinary networking). In addition, the International Center advises foreign researchers at the CAU on issues such as accommodation, finances and language training. It also manages a "buddy programme", where foreign graduates receive support from local graduates on social and practical matters.
Fraunhofer IIS

Participant role: Non-Academic Beneficiary
Country: Germany
Project contact: Frederik Zilly, Joachim Keinert

Fraunhofer is the largest research organisation in Europe with more than 20000 employees working at over 60 institutes. Fraunhofer's mission is to perform applied research and acting as intermediate partner between academia and industry with respect to targeted TRLs (Technological Readiness Levels) of the algorithms and products under development. The Fraunhofer Institute for Integrated Circuits IIS in Erlangen employs as the largest institute within the research society 830 people and is known to a wider public for the invention of the audio compression codec MP3. The research group Computational Imaging and Algorithms is one of three groups in the department Moving Picture Technologies within the IIS. The main research questions addressed relate to new workflows for the high quality acquisition and processing of image and videos using multiple imaging devices. Core applications are lightfield acquisition and rendering, high dynamic range imaging using multiple cameras and sensor fusion.
Holografika

Participant role: Non-Academic Beneficiary
Country: Hungary
Project contact: Attila Barsi, Tibor Balogh

Holografika Ltd. (HOL) is a private company (SME). Being an R&D company, Holografika has been focusing on real-time holography and other photonic technologies, and follows a unique research path in 3D display technology, being the first producer of a "real 3D" Light-field display system. Alongside several 3D display generations, the company develops related technologies, like 3D acquisition, compression and formats. In 2005 Holografika Ltd. was a recipient of Red Herring 100 Europe award. In 2006 The World Economic Forum has announced Holografika as a Technology Pioneer. In 2008, Holografika won the "Best Exhibit" Silver Prize at ICT Lyon Exhibition. In 2014 Holografika won the "One to Watch" award at GPU Technology Conference.
Raytrix GmbH

Participant role: Non-Academic Beneficiary
Country: Germany
Project contact: Christian Perwass

Raytrix GmbH was founded in 2009 and is completely privately owned. Raytrix developed the first commercially available lightfield camera, which went to market in 2010. Raytrix developed and owns a world-wide patent on a special type of micro lens array that offers an optimal compromise between depth-of-field and effective resolution. Raytrix received the Chip-Award for the "Innovation of the Year" in 2012 and the Image Engineering Innovation Award in 2013 by the Society for Imaging Science and Technology. In 2014 Raytrix received the Red Dot Award and the IF Design award for its camera design.
Yleisradio Oy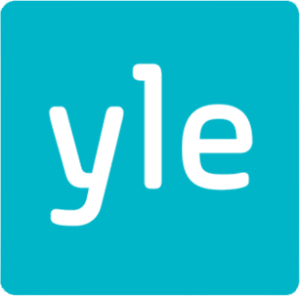 Participant role: Partner Organization
Country: Finland
Project contact: Markku Jylhäsalo

Yleisradio Oy (Yle) is Finland's national public service broadcasting company and a member of the European Broadcasting Union. Yle operates four national television channels and six radio channels and services complemented by 25 regional radio programmes. In 2012, Yle's share of national daily television viewing was 42,2%, with Yle TV1 as the most popular television channel in Finland. The company is 99.9% state-owned and supervised by an Administrative Council appointed by Parliament, and operates under the Act on Yleisradio Oy.
New Factory Ltd. (Hermia Group / Innovaatio Oy Uusi Tehdas)

Participant role: Partner Organization
Country: Finland
Project contact: Jukka Matikainen

New Factory is (more than a funky) business incubator and an innovation platform, located in Tampere, Finland and aimed at supporting the innovation community. It offers services for connecting startups with potential customers and partners as well as for finding funding sources. It helps growing startups to reach their goals, namely facilitating funding, hiring, and finding mentors, clients and partners. Through the Startup Tampere Coaching Program it brings support and tools for startup growth, internationalization and financing. It especially offers training and practical tools for innovative entrepreneurs. Another activity is aimed at boosting student and business cooperation.
Nanyang Technological University

Participant role: Partner Organization
Country: Singapore
Project contact: Sun Xiaowei, Phil Surman

Nanyang Technological University (NTU) is one of the fastest growing young universities (QS World University Rankings 2014). With its dozen of schools and colleges it covers education in various areas, including engineering, business, medicine, art, and social sciences. It has more than 20000 undergraduate students and around 10000 postgraduates.

LUMINOUS! Centre of Excellence for Semiconductor Lighting and Displays is a part of School of Electrical and Electronic Engineering. At the centre, there are over 10 faculty members across disciplines (EEE, SPMS and MSE). As such, the centre focuses on multidisciplinary research that offers potential solutions to address energy efficiency problem in lighting and combating global warming. The strategic research at LUMINOUS! enables major energy saving in lighting in Singapore/World and is fully in line with the Sustainable Earth Peak of Excellence, Nanyang Technological University.
RealEyes GmbH

Participant role: Partner Organization
Country: Germany
Project contact: Felix von Laffert, Philipp von Trotha

REALEYES GmbH was established in 2006 in Kiel, Germany, as a GmbH (private limited company). The company developed the first high-quality virtual three-dimensional imaging technology to market maturity. The technology and the product were presented internationally with the brand name REALEYES at the EuroShop trade fair in Düsseldorf, Germany, at the end of February 2011. REALEYES GmbH is owned exclusively by its founding members.
Centre for Genomic Regulation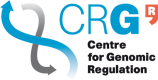 Participant role: Partner Organization
Country: Spain
Project contact: Jim Swoger

The Centre for Genomic Regulation (CGR) is an innovative centre for basic research created in December 2000 by initiative of the former Department of Universities, Research and Information Society (DURSI) of the Catalan Government. It is an international biomedical research institute of excellence whose mission is to discover and advance knowledge for the benefit of society, public health and economic prosperity.

The research groups in the Systems Biology program cover a wide range of topics: from dynamic gene regulatory networks to systems neuroscience, and employ a wide range of model systems to address these issues, including prokaryotes, cell lines, C. elegans, Drosophila and mice.
Huawei Technologies Duesseldorf GmbH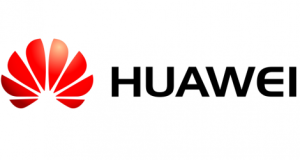 Participant role: Partner Organization
Country: Germany
Project contact: Atanas Boev

Huawei Technologies Co. Ltd. is a leading global information and communications technology (ICT) provider and is the largest telecommunications equipment maker in the world. The company is serving 45 of the world's top 50 telecommunication operators, and one third of the world's population. Huawei Technologies Duesseldorf GmbH is the European R&D competence centre carrying out innovative research and design, continuously assisting the company to be global leader in the telecom industry.

Huawei's European Research Center (ERC) in Munich, which belongs to Huawei Technologies Duesseldorf GmbH (HWDU), is focusing on Media technologies, fixed mobile convergence, broadband access, and optical networks. ERC is in charge of research, development and standardization in these areas. The Media Team at the ERC Munich consists of 27 researchers, and specializes on lightfield, and advanced 3D video and 3D audio technologies, targeting innovative communication paradigms and formats.
Exact Innovation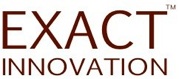 Participant role: Partner Organization
Country: Germany
Project contact: Marianne Toftegaard Poulsen

Exact Innovation (part of Exact Group GmbH & Co KG) is a training organization specializing in training researchers and academics how to take a technology from the lab to the market. Exact Innovation has developed a tool box of simple yet powerful tools that enables the co-creation of value in cross-disciplinary environments.
Pázmány Péter Catholic University

Participant role: Partner Organization
Country: Hungary
Project contact: Péter Szolgay

Pázmány Péter Catholic University is a private university of the Catholic Church in Hungary, recognized by the state. Founded in 1635, the PPCU is one of Hungary's oldest and most prestigious institutions of higher education. It has a wide range of international cooperations, including the Erasmus programme and bilateral agreements. It was named in 2009 as one of the most active members of the Erasmus programme. The Faculty of Information Technology of the Pázmány P. Catholic University was established in 1998. The Faculty of Information Technology pursues multidisciplinary education and research within the major of electronic and information engineering, in which also 'living' sciences – especially neurosciences – play a vital role.
| | |
| --- | --- |
| | ETN-FPI (Project number 676401) is funded under the H2020-MSCA-ITN-2015 call and is part of the Marie Sklodowska-Curie Actions — Innovative Training Networks (ITN) funding scheme |