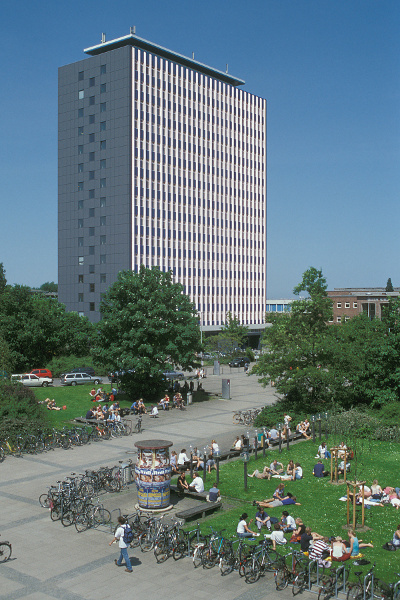 CAU (Image credits: Jürgen Haacks, CAU Kiel)
Training school 3 on "Plenoptic Sensing" will take place at Christian-Albrechts University (CAU) and Raytrix GmbH in Kiel, Germany during March 13–17, 2017.
General information about the organisation is available for download as slides and information flyer here.
During the 5-day training school we will cover theory and practice of plenoptic sensing devices, data acquisition from lens-based lightfields, and production of test data.
The instructors of the training school are:
Reinhard Koch, Professor of Multimedia Information Processing, Kiel University.
Sandro Esquivel, Post-doctoral Researcher, Kiel University.
Bastian Goldlücke, Professor of Image Analysis and Computer Vision, Konstanz University.
Joachim Keinert, Chief Scientist, Moving Picture Technologies, Fraunhofer IIS, Erlangen.
Karol Myszkowski, Senior Researcher, Max Planck Institute for Informatics, Saarbrücken.
Christian Perwass, CluTec, formerly at Raytrix GmbH, Kiel.
Information about the schedule of lectures, exercises, and social acitivities can be found under PROGRAMME.
Information about the training school venues, recommended accommodation, and local transportation can be found under VENUE.
Instructions for registration and hotel booking can be found under REGISTRATION. Note that we have pre-booked a number of rooms for ESRs at the Maritim Hotel that are available from that page.
For further information, please contact the responsible organiser listed under ORGANISATION.
| | |
| --- | --- |
| | ETN-FPI (Project number 676401) is funded under the H2020-MSCA-ITN-2015 call and is part of the Marie Sklodowska-Curie Actions — Innovative Training Networks (ITN) funding scheme |